It's The End Of The Month And We Are Having Some Frugal Family Fun!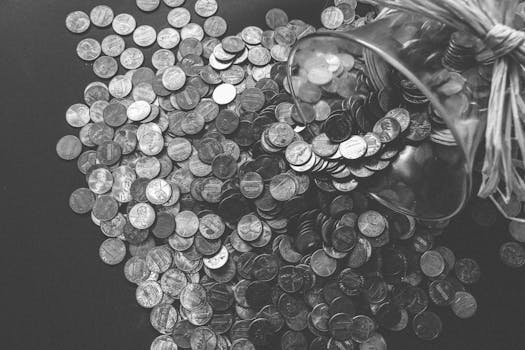 Why does there always seem too much month for our money? Sometimes money can get so tight that for the last week of this month I have to begin reverting to tips I used in my student days to make the pennies stretch farther. I don't mean eating beans on toast for every meal, or having pasta with,… err… pasta, but trying to find more frugal ways to have fun with my son. So I thought I would share some of my cheap family activities for frugal family fun.
Low Cost Ways to Get Family Fun
Having little spare money does not have to mean boredom to your loved ones. It's still possible to have family fun without having to spend too much. Here are some ways to keep your family entertained without putting a big dent to your finances, and keeping happy families and wellbeing.
Fun Things To Do As A Family
Grow a Green Thumb: Gardening is one of the most productive and yet less-costly ways to amuse oneself. If you've got the kids helping, you can double the pleasure. You can have so much fun growing fruits and vegetables which you can also use to make your own meals. This means more savings for your family, in addition to promoting good health and family life.
Watch your Regional Sports Team. From soccer or rugby to cricket or hockey. Children enjoy watching sports. Support your local sports team by incorporating yourself and your child as part of its cheering team.
Keep an eye out for local free events, such as village fetes, city shows or festivals to visit.
Go to the local museum, which is usually free or has cheap admission, particularly when they have family-friendly events or exhibitions running.
Turf out the crap in your, cupboards, attic or in the back of your garage and run a garage Sale – get the kids to make some posters that you can put up round the neighbourhood. Great fun, and an affordable way to earn a little additional money.
Do you have a tent and some camping gear? Shake off the dust and set up camp in your back garden.
Purchase annual passes for cheap family outings. Check out their annual pass or family membership packages. Purchase these at a time when you do have a little spare cash, or request them as a Christmas or Birthday gift.
Get on the net for some free fun. With most people using broadband with monthly payments instead of the old-fashioned pay as you go kind connections, making use of the world wide web is great when looking for family entertainment. Watch some hilarious videos, or watch movie trailer clips to find out what's going to be released at the cinema. Additionally, there are loads of online games you can play at no cost, just do a search for free games and a lot of sites will come up. You may even get nostalgic with space invaders and Pac-man. My son really enjoys playing websites that are specifically intended for children, but that also have an educational slant, so children will learn while they are having fun. These sites are all free to play, and you don't have to pay for memberships unless you would like to.
Have a family day. Whether you play Scrabble, Monopoly, or another favourite board game,
Nuisance Wildlife Trapper, watch DVD's together, or even getting to the kitchen to bake some cookies or make a cake, setting a normal family day doing these simple and yet fun activities will state your family to look forward to less-expensive ways of having fun. It's a terrific way to bond with your family too.
Here's to plenty of low-cost family fun!